Let's setup and protect your server
We have this type of service to allow online businesses to focus on their core business instead of their servers. Stop worrying about whether your server is down or not, or if you can find a quick solution to a problem. We back your server with a fully managed support.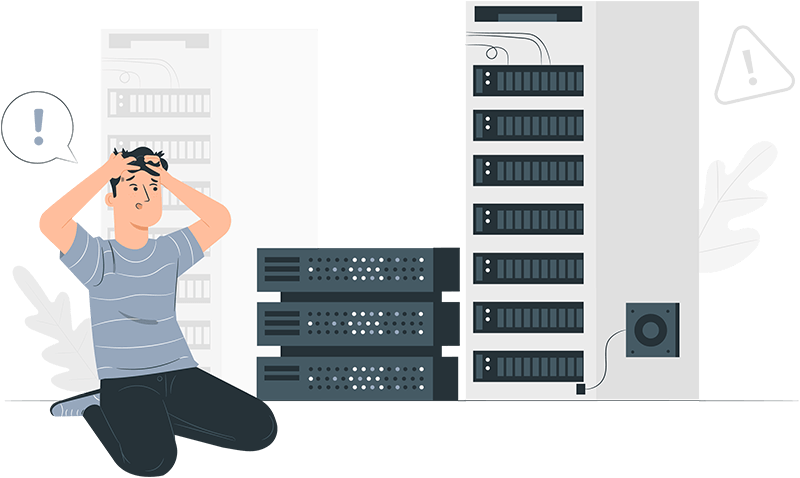 Zero-Downtime Data Migration
Data migration can be a daunting task. Whether you're migrating from another provider to ZAIDRIX, or between ZAIDRIX servers, let us handle complete data migration with no downtime involved!
Patching
When security vulnerabilities are known on your server OS, it's important to get them patched as soon as possible. and we will make sure of that and update potentially problematic elements quickly.
Software Installation
No more dealing with frustrating how-to's and poor documentation. We'll install and configure any popular software package compatible with your server plan. In the event that issues arise, we'll also work directly with software vendors as needed.
Server Security
Pro-active software updates, stateful firewall, intrusion detection/prevention, and audit logging keep the bad guys out and your data in-tact. We'll also pro-actively monitor your security logs on a daily basis.
Pro-active Service Monitoring
Monitoring systems track your server's health and we'll pro-actively respond according to your escalation procedures in the event that issues arise with your server. Most of the time, no interaction from you is required if or when issues arise.
Network Management
We monitor your server bandwidth, IP addresses and control your reverse DNS records to keep your web traffic completely isolated and secure.